Roll over image to zoom in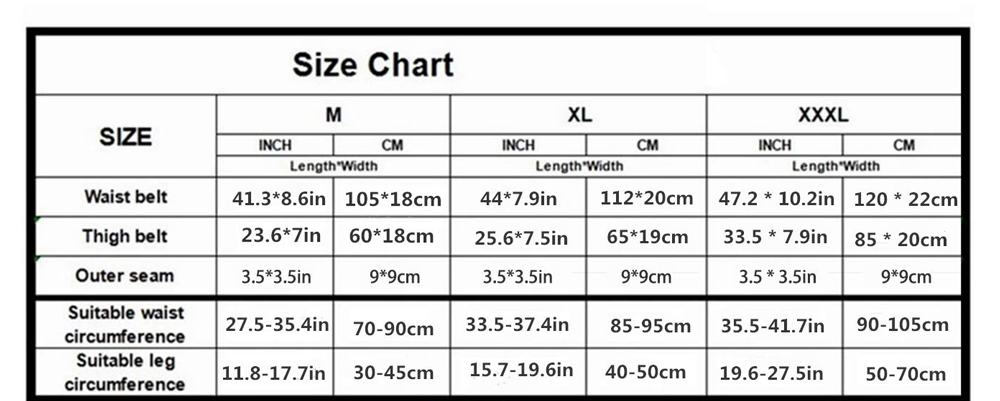 This Thigh Eraser / Butt Lifter help to reduce the size & appearance of your thighs & lift your Butt! We have redesigned them with a strap around your waist for more support while you run, jog or workout!

Wear our new Thigh Eraser / Butt Lifter combo while working out, doing chores, sleeping or lounging at home. The heat retention will help tone and firm your thighs. The Thigh Eraser is comfortable, stretchy, soft and lightweight.

Made to fit snug but comfortable to wear during any activity. The Thigh Trimmer wraps can be worn over or under clothing.

This incredible training technology is here to help you burn fat in all the right places to sculpt your dream shape.

Available in 3 sizes with adjustable sections to fit all shapes and body sizes!
Payment & Security
Your payment information is processed securely. We do not store credit card details nor have access to your credit card information.